_________________________________________________________________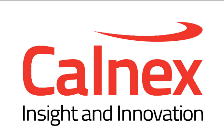 Experts in Tes and Measurement
Calnex Solutions is a global leader in Test & Measurement solutions for next-generation telecom networks. Their products help to prove new technologies that are being developed and deployed for new Mobile Backhaul, Carrier Ethernet and Packet Transport networks.

These new Mobile Backhaul technologies are a critical requirement as applications such as YouTube and devices such as the iPhone make significant new demands on networks and equipment.

Calnex has a prominent involvement in the relevant international standards organisations, such as the International Telecommunication Union (ITU-T). Our leadership role at the ITU-T helps Calnex provide test solution for the very latest technologies.

Proving the Synchronisation (IEEE 1588, Sync-E), OAM (Y.1731, 802.1ag, etc.), MPLS-TP and Protection Switching (G.8031, G.8032) technologies is the final hurdle in making Ethernet manageable and truly carrier-class. More importantly, these technologies allow equipment manufacturers and service providers maintain Service Level Agreements (SLAs) for large enterprise customers, meet the requirements of global interconnect agreements, and ensure overall network resiliency.

Cyber On-Air (Asia) Ltd. is proud to grant the distributorship by Calnex Solutions which is based on our company has over 15 years experience in the field of supply, installation and support of both Time & Frequency synchronisation system. The partnership with Calnex will enable our company to provide a complete solution in the supply, installation and test of both NTP and IEEE1588v2 solutions for our customers.